Europe's leading voice-over agency
1400 voices – 100 languages
update QUOTE PROVIDED WITHIN 3 HRS
DELIVERY WITHIN 24 HRS
thumb_up
QUALITY GUARANTEE
Listen to our voice overs
starVoices marked with stars are voices with high quality at minimum cost
How it works
Select a voice from our voice bank
Listen to demos in your desired language and select one or more voices. You can also ask us to send you our recommended voice suggestions by contacting us here.
The voices you've selected are then added to your basket, allowing you to download any voice sample to your computer and pass on suggestions to your colleagues and clients. You can also request a price quote for the voices selected. Quotes can also be requested without you having first specified any voices. We will normally get back to you with a quote within three hours. If you need help or have any questions, please call us on +46 (0)36-770 15 40.
Recording
As soon as you've approved our quote, we'll send you login details for our production environment. Here you can follow the entire process right up to delivery. You'll also be given the opportunity to provide direction and information, as well as being able to send us any relevant film or other material prior to recording, so you can be sure that the recorded material turns out as you intended.
Delivery
The completed audio files will then be delivered in your choice of file format (wav, mp3, aif etc.) via our My Voice To Me order system.
Once you're happy with the recording and have approved the material, you'll be sent an invoice.
Should you not be satisfied, we will of course re-record the material at no extra cost.
If, after the recording has been made, any script changes or significant directorial additions are required, a small surcharge will be payable.
Please note that wherever you might be in the process, help is always available by either sending us an email or giving us a call.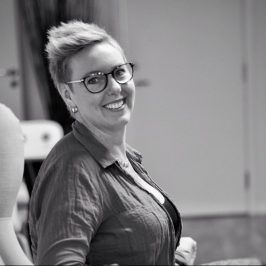 I can help you
Anna Schöier
Customer service
+46 (0)36 770 15 40
info@voicetome.com

Europe's leading voice archive
Voice To Me is Europe's leading voice archive. For over 10 years we've supplied voice recordings and voice-overs to radio and television stations, production companies, marketing departments, advertising agencies, and multimedia companies – all over the world!
A voice-over from Voice To Me is made by a certified voice-over artist and recorded in a professional recording studio. We're an obvious choice for dubbing, voice recording, and voice-overs with extensive experience as a sound supplier to leading brands. We know about voice-over recording.
Our voice-over service is tailored to your needs. If you want a specific dialect, we have the voice you're looking for.
Click here to read more about voice transmission.
What is a voice-over?
A voice-over artist is a person who is an expert in conveying messages and emotions with their voice. A voice-over is heard in radio and television adverts, audio books, apps, games, animated films, e-learning, and much more. You've probably heard several a day without even thinking about it. This could be on the radio in the car, when you listen to podcasts or are exposed to adverts on TV or online.
A voice-over from Voice To Me is made by a certified voice and recorded in a professional recording studio. Thanks to our extensive experience, we're an obvious choice when it comes to voice-overs. During our time in the industry, we've supplied voice-overs to world-leading brands.
How is a voice-over made?
What happens during a voice-over is that the original dialogue in the audio material is toned down. The next step in the process is to replace the dialogue with pre-recorded material.
High-quality voice recording goes a long way
It may seem obvious, but it's preferable to use high-quality voice recording. Far too many projects fall at the first hurdle due to the poor audio. If you're serious about your project and want to maximise the explosive power of your production, we kindly, but firmly recommend that you use a professionally made voice recording. We have a number of options in our voice bank (read more below), and have something that's bound to fit your production like a glove.
Voice bank and voice-over recording
We understand how important it is to choose a suitable voice in order to convey the right message in the best way. Our mission is to convey a voice with a personality and tone of voice that matches the user's wishes.
For over 15 years, we've built up our voice bank to be able to offer our customers specific voices that suit their needs. Our public archive and voice bank consists of 1,400 professional voices. All voices use quality audio equipment to offer the best possible voice recording. In addition, we have more than 4,000 voices in our non-public archive. If, by some chance, you don't find the voice you want on our website, there are more options available. Our services are used around the world, and our voice database is a leader in Europe.
Our voice archive consists of different types of voices, with different dialects, and voice-over artists who speak different languages. This gives us the versatility to cater for a wide range of projects.
To reduce production time, it's possible to pre-book a voice. All that's required is that you know the date by which your script should be completed.
Feel free to contact us if you don't find what you're looking for in our voice bank, or if you want help with suggestions for a couple of voices that would match your needs.
Our services
A selection of our satisfied customers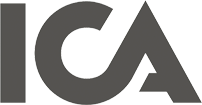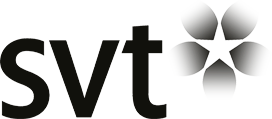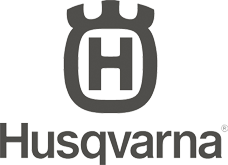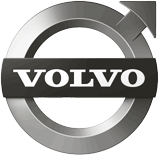 Currently we are working on:
| | |
| --- | --- |
| Voice-overs | Husqvarna Automower |
| Commercials | Volvo Cars |
| Audio production | Ljudkuliss Göteborgs Stad |
"I just want to thank you for all the help I received from you during the work of my order! We were very pleased with the result. That's the first time I made this kind of order. You have been very good at guiding and helping. Giving a superb service and hostility and I feel that I have been very well treated as a customer."
Marlene Merilä
Teknikens hus
"Thanks for this! Nicely and neatly delivered, in time and with high quality. Really good! We are super pleased! "
Johan Leidefors
Erikshjälpen
"I just wanted to say thank you for the perfect job. It worked perfect and was fun too"
Olaf Ebeling
Green-United
"We just checked your files and they sound phenomenal. The 5 videos are perfect...you have done a fantastic work! So thanks a lot for your effort and for your caring! You are a great professional! It has been a pleasure working with you!"
Marta
Dani Voice Overs
"Thanks for a perfect sound production, it is awesome!"
Kristoffer Stenqvist
Max Hamburgerrestauranger AB
Delivery within 24 hours
Personal service
Professional voice-over talent only